 Donald & Celeste Kardonsky Dybeck Dr. Cole and Holly Mason
Originally called the Dr. Cole Mason Scholarship in Early Childhood Education, this endowed scholarship was established in 2000 by Dr. Mason's family as a surprise gift to him in honor of the 25th anniversary of his pediatric medical practice in Olympia. Over the years, many of Dr. Mason's colleagues, friends and extended family members have contributed to the scholarship as well.
That same year, Dr. Mason's wife, Holly, became Executive Director of the South Puget Sound Community College Foundation after having served on the College Foundation Board of Directors from 1993-1996. She was also Board President for two years during her tenure. When Mrs. Mason retired from the College Foundation in 2009, the scholarship was re-named the Dr. Cole and Holly Mason Scholarship in recognition of her dedicated commitment to students.
Criteria for the scholarship were determined by the Mason family in consultation with the faculty of the Early Childhood Education Program. Mason Scholarship recipients all have some things in common. They value children, and they recognize the importance they play as nurturing educators of young people.
The Mason family continues to support the College Foundation and its efforts to assist students in successfully achieving their educational goals. Dr. Dennis Peck and Olympia Physicians Dr. Gerald Pumphrey and Carol Wintercom Dr. Jerry Moody and Janet McClanahan Dr. JoAnn Mitchell Young and PEO Members
Dr. Kenneth and Elaine Minnaert
The scholarship was created by Dr. Kenneth & Elaine Minnaert with the help of family, friends and community supporters. It is intended to support and foster success of the college's students.
Dr. Minnaert dedicated the major portion of his professional career to creating opportunities for students to reach their dreams and achieve success. He provided leadership to South Puget Sound Community College as Dean of Instruction from 1975 to1980 and College President from 1980 thru 2006.
During her professional career, Elaine Minnaert served in several positions in the community, her last as Office Assistant in the Washington State Department of Transportation.
They continue to be strong supporters of the college and receive great satisfaction in helping students and seeing their success. Dr. Michael and Gail Shurgot Dr. Thomas and Suzanne Fell Ed and Yoshi Mayeda and Karen Mayeda Schrank, Ph. D.
Egbert and Florence Fell
The scholarship was created to honor Egbert's and Florence's belief in lifelong education. They enjoyed learning until their deaths in the 1990s. Why not become an expert gardener or weaver or explore fractals and robots in your 80s and 90s?
Egbert was a general surgeon who served in the South Pacific during WWII. He was one of the pioneers in cardiac surgery and performed Chicago's first open heart operation using a heart-lung machine. Florence was a nurse, homemaker and artist. After Egbert's retirement as Professor of Surgery they were missionaries in Kuwait, Iran and Ethiopia. They retired for a second time in Lacey. Eva, Fred, and Howard Goldberg Family and Friends of George Neal Family and Many Friends of Kathy Garrett Family of the Late Dr. Nels Hanson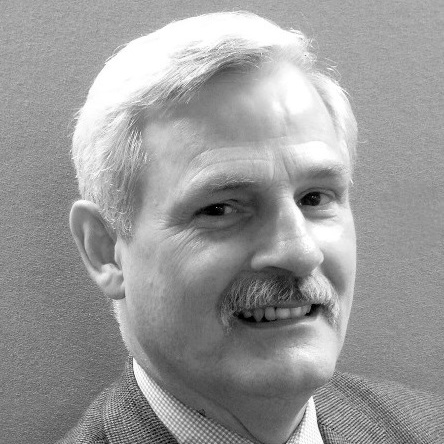 Friends and Family of Dennis W. Mahar
This scholarship is in memory of Dennis W. Mahar, long-time Director of the Area Agency on Aging for Thurston, Mason and Lewis counties and a devoted community volunteer. He passed away June 7, 2016, at the age of 63.
Dennis lived a challenging and especially exciting life. He lived in Olympia since August of 1979. He surrounded himself with stimulating public policy work in the field of aging, long term services and supports, as well as public financing. Dennis was very active in the community.
He leaves behind Lorrie, his beloved wife of almost 40 years. They traveled the world, shared every moment, loved their dogs, and fell in love with their friends' kids. They had an amazing life together. Friends and Family of Dorothy Helen Weiks Friends and Family of George Darkenwald Friends and Family of Julie Ann Cushman Friends and Family of Mike Martin and Scottish Free Rite Friends and Family of Tom Allen Friends of SPSCC Culinary Arts Program Friends of the SPSCC Foundation Friends of the SPSCC Welding Program