 Margie's Fund
Margie's Fund was established in honor of my mother, born Marguerite Foerster (1919) in Baltimore, Maryland. She loved school and was a good student. Upon her graduation from high school, she was offered a full scholarship to a local college. She could not accept the scholarship. Her mother had been injured and disabled at the ice house where she worked, and, due to prohibition, her father had lost his job as a vat inspector at a brewery. Margie and her brother had to find work to help with family expenses. Margie valued education, and regretted missing an opportunity to go to college. Margie left some money to my husband and me when she died. We decided to use it to endow a scholarship in her name, and we believe she would be pleased to know that she is helping to enable other young people to achieve their dreams.
Carol B. Hannum and James S. Hannum, MD. Marvin and Mary-Lynne Reiner Members of the Schmidt and Huffine Families Michael W. and Gail S. Shurgot
Michael W. and Gail S. Shurgot
We started the William J. Shurgot Memorial Scholarship in the Humanities at South Puget Sound Community College in honor of Michael's late father. Mr. Shurgot was a superb athlete in both high school and college, excelling in swimming, diving, fencing, and as a coxswain for senior crews at the West Side Rowing Club in Michael's hometown, Buffalo, New York. After this accomplished athletic career, he aspired to be a physical education instructor, and would have been superb. But for reasons we have never fully understood, but certainly partly due to financial handicaps, Mr. Shurgot never completed all the classes needed to qualify as a PE instructor, and so never fulfilled his initial professional goals.
We therefore named our scholarship in William Shurgot's memory because we want to ensure that the recipient of our gift has every means possible to reach his or her professional goals. As Michael spent his career teaching literature, and Gail was a professional librarian surrounded all her life by books, we have designated our scholarship to students specializing in one of the subject areas of the college's Humanities Division.
Blessings and best wishes to the many worthy winners of our award. Mike and Teri Murphy
Mike and Teri established the Mike & Teri Murphy Endowed Scholarship in 2017, for students who are studying education or business administration.
Mike is the former Thurston County Treasurer and Washington State Treasurer. Teri, a former SPSCC Trustee, is a retired Olympia Middle School teacher. They both believe that education creates a strong community and nation, and want to contribute to that goal. Mr. and Mrs. Dick Wadley and Family Mrs. Marguerite Brewington Nellie Robertson
Nellie E. Robertson was born and raised in Olympia, Washington. Her grandfather was the very first veterinarian in Olympia. From an early age she was as avid reader and dreamed of being a writer. After raising her children she moved to Monroe, Washington where she realized her dream of being a journalist by working for the Monroe Monitor. She received many journalism awards for her many health related articles and the local hospital gave her an honorary doctorate of medicine because of those articles. She also wrote the first history book of Monroe. She spent time in Alaska working for local newspapers and even became the first female mayor of Dillingham, Alaska.
After retirement she moved back to her beloved Olympia and wrote and published her first novel, Catherine's Courage at the age of 70. Her love of historical research led to 6 additional novels all based on historical fact. Her last novel Connie remains unfinished. Nellie passed away at the age of 86 after a courageous battle with pancreatic cancer. Because of the generous donations made by family and friends, Nellie's legacy will continue through a Veterinary Science scholarship at South Puget Sound Community College. Olympia Country & Golf Club
Olympia Orthopaedic Associates
The Olympia Orthopaedic Associates Scholarship in Healthcare was created because of the critical need for nurses and medical assistants in our community.
Olympia Orthopaedic Associates has been committed to Thurston and surrounding counties for over 40 years. The practice sees over 100,000 patients and performs more than 10,000 surgeries a year making it the largest orthopaedic group in Southwest Washington. With two locations, OOA offers patients comprehensive, full service musculoskeletal care. Sub-specialty programs include hand, spine, neurosurgery, foot and ankle, sports medicine, occupational medicine, total joint replacement, non-surgical pain management, along with Physical Therapy and MRI to complete the continuum of care. Learn more about the practice at OlyOrtho.com or Facebook.com/OlympiaOrtho.
Olympia Tumwater Foundation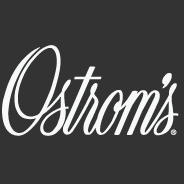 Patricia and Jerry Harper