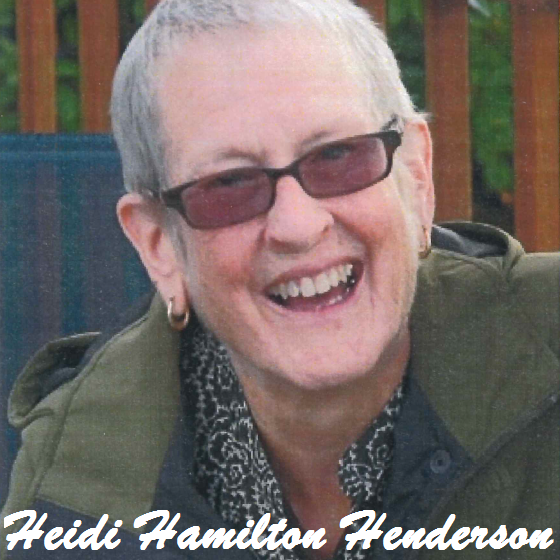 Tom Henderson and the friends and family of Heidi Hamilton Henderson
Heidi Henderson, MSW provided social services with the Department of Social and Health Services, Thurston County Health Department, and Thurston County Superior Court. Her interest was always aimed at supporting families and especially children. She worked with adoptive parents, supported children as a guardian ad litem, licensed and counseled foster care families and foster children, and worked with young mothers as part of the Nurse Family Partnership. In addition, Heidi exemplified volunteerism through her work with exchange students in both Rotary and American Field Services (AFS), Thurston County Food Bank, Thurston County Senior Services Meals on Wheels Program, and provided countless hours supporting teachers in the classroom. United Way Woman's Leadership Council Victoria Schmidt and Judith Pearsall Western States Auto Theft Investigators, Northwest Chapter William and Teresea Crabtree Zonta Club of South Puget Sound
Zonta International is a global organization of executives and professionals working together to advance the status of women worldwide through service and advocacy.
Locally, The Zonta Club of South Puget Sound is involved in service projects supporting such agencies as Safe Place, Community Youth Services, YWCA. Advocacy includes working with organizations and entities focused on prevention of human trafficking and violence against women.
Since its inception, ZCSPS, as a club, has been awarding scholarships annually to students who desire to attend a community college. Being a part of the scholarship program of SPSCC allows the club to support a student in a vocational or technical program to continue their education and prepare for the future.